The Leonette Foundation's purpose is to encourage inventive solutions to problems in contemporary society focusing on children and seniors in Northern Nevada. Our mission is to have a positive impact by offering financial resources to organizations that combine creativity and compassion with dedicated effort.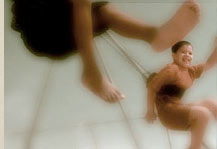 There is no intention of duplicating the public sector's efforts but to augment those efforts and assist people who have fallen through the cracks. In our opinion, there are a number of individuals who may not qualify for public aid, yet need help desperately.

We seek to plant seeds of positive innovation, with the goal of learning from what works, replacing what doesn't, and consistently increasing quality. For seniors, we seek to improve medical services by addressing the concerns of aging and focusing on overall quality of life. For children and youth, we seek to enrich health and well-being in all key areas: physical, emotional, intellectual, and economical. It is our goal to support forward progress in these areas so vital to the community.