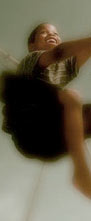 BOARD OF DIRECTORS

Five Board of Directors govern the Leonette Foundation. Four Directors who serve a lifetime appointment and one Director position, which is rotated each two years among Mrs. Leonette's three great-grandchildren. Mrs. Leonette chose trusted friends and advisors as the original board members to form and guide the Foundation.


The present Board members are:

Mrs. Maureen "Mo" Kachurak—Mo was raised in Las Vegas, Nevada and moved to Reno in 1982 to attend the University of Nevada, Reno (B.S. 1988). While attending college she worked with the UNR Athletic Department where she formed strong relationships with successful and contributing community members. Upon graduation she became a community leader and partner for over twenty-five years working with board members, donors, and local foundations on numerous special projects and community fundraising . Her previous experience includes the CEO position at the Boys & Girls Club of Truckee Meadows, Community Development Director for the Reviglio Family at Western Nevada Supply and President of Bishop Manogue High School. Mo was awarded with the Nevada Woman's Fund Woman of the Year Award in 1996 and again 1999. She was presented with the Diocese of Reno Volunteer of the Year Award in 2005 and became a member of the Prospector's Club of Reno in 2002. In January 2011 she was elected to the Leonette Foundation Board of Directors specifically to the office of Secretary-Treasurer of the Corporation. In April 2012 Mo was elected to the office of President-Secretary-Treasurer of the Corporation after the passing of Mr. Richard "Buzz" Kwapil. In July 2013 Mo was elected to the Board of Directors for the Prospector's Club of Reno. In May 2016 Mo engaged in a fundraising role for the University of Nevada Athletic Department assisting with multiple facilities projects.

Mr. Robert S. Capurro —Joined the Board of Directors in January 2011 after the death of one of the previous board members. He is a Reno, Nevada native having been educated in Reno schools, the University of Nevada, Reno (B.A. 1964) and is an honor graduate from the Pacific Coast Banking School (1972). He was a banker in the Reno area for over 47 years and was the manager of Mrs. Leonette's bank during her lifetime. He is actively involved in the community having served on numbers boards including, but not limited to, Pacific Coast Banking School representing the State of Nevada, Catholic Community Services, Muscular Dystrophy, WIN Scholarships, Reno Host Lions Club Foundation, and the Boys & Girls Club of Truckee Meadows.

Mr. Leo Bergin—Leo Bergin attended the University of Notre Dame and earned his undergraduate degree in 1958. He attended and graduated from Stanford University Law School and was Admitted to Practice in 1961. His resident office is in Reno, Nevada. Mr. Bergin was the Managing Partner of the McDonald Carano Law Firm for 33 years, is a member of the Firm's Executive Committee, and is a founding member of Meritas, a global alliance of 170 independent, full-service law firms dedicated to a Quality Assurance Program, ensuring clients that they receive high quality legal expertise worldwide. His practice focuses on real estate, securitization of financing of real property, agricultural law and general business law. His clients include a regional grocery store chain, several medium-sized construction firms and various agricultural ditch companies, and a number of ranching and farming operations. Additionally, he counsels major real estate developers, title companies, and car and farm implement dealerships. Mr. Bergin is also a farmer, owning a large organic lettuce and alfalfa farm. He is a major supporter of 4-H and Future Farmers of America. He is an owner of Nevada Fresh Pak Farms. Leo serves on the Board of Directors for the Boys and Girls Club of Truckee Meadows and is a past President of that Board. He is also a Trustee of the Jack Van Sickle Foundation . Mr. Bergin received the SIR (Skill, Integrity, Responsibility) Award from the Nevada Chapter Associated General Contractors', "The Best Lawyers in America" (Real Estate Law; Real Estate Litigation): 2010-2014 and the Mountain States Super Lawyers: 2009-2012.

Mrs. Lisa K. Anderson —Lisa was raised in Lancaster, California and moved to Reno in 1986 to attend the University of Nevada, Reno where she also played volleyball for the Wolf Pack. (B.S. Business Admin.1989). Lisa worked for the UNR Athletic Department and the Athletic Association where she was responsible for fundraising, the annual giving program, donor season ticket locations and working closely with the AAUN Board of Directors from 1993-2001. During her tenure there, Lisa was a recipient of the Nevada Woman's Fund Woman of the Year Award in 1997. She started at Montreux Golf & Country Club in 2001 and became the General Manager at Montreux in 2002, serving in that capacity until March 2016. Lisa returned to the University of Nevada Athletic Department in April 2016 and currently serves as the Senior Associate Athletic Director – External Relations. She was elected to the Leonette Board of Directors in April 2012.

Rotating Directors -- Mrs. Leonette's three great-grandchildren who rotate as a Director for two-year terms are:

Mr. Mark Davidson—Minnie B. Leonette's great-grandson is an avid outdoor enthusiast with a passion for using disciplined business practice to improve people's lives. Mark grew up in the Reno-Tahoe area and has strong family ties to the region. He is currently Vice President for Talent Management and Development at Sealaska, a mission-driven corporation dedicated to environmental stewardship and improving the lives of Native Alaskans. As an HR professional and former business consultant with experience in Big Four and boutique consulting Mark has worked to create value in public, private and community organizations through systems thinking, scenario planning, organizational strategy, financial discipline, applied talent management, and employee/stakeholder engagement. His professional career is diverse with experience ranging from clinical exercise physiology to non-profit management, teaching college level finance to experiential leadership development, healthcare IT system integration to capital budgeting and planning. Mark is a graduate of UC Davis, double majoring in Exercise Science and Communications. He also has an MBA from The University of Pennsylvania's Wharton School with majors in Finance and Healthcare Management. He is a USCG Licensed Captain and Master Mariner, US Sailing Instructor, Emergency Medical Responder, FAA Licensed Helicopter Pilot and, most importantly, a husband and father of two young girls.

Mrs. Donna Davidson Lee—Great-Grand Daughter of Jane Leonette - was raised in South Lake Tahoe, Nevada and graduated from the University of Nevada, Reno in 1992 with a BS in interior design and a minor in art history. Post-graduation, she worked three years as a professional interior designer in Incline Village, Nevada. In 1996, she moved to New Orleans, where she started her own business, Riverbend Interior Design, LLC. While living in New Orleans, Donna served as a Board Member on the Louisiana Museum Foundation Board, 2007-2009. The board manages fundraising for the Louisiana State Museum system and is overseen by the Lt. Governor. She was also an active member of The Junior League. Donna relocated her family to Spokane, Washington in the fall of 2009. She obtained her Life, Health, Property and Casualty insurance licenses in 2014. She is building her career with Black & Associates Insurance in Spokane. Donna continues her career in interior design by referral only. Spokane Symphony Associates - Board Member 2012 – 2014 and North Spokane Farm Museum – Board Member 2012 – 2015. Donna continues volunteering her time with both organizations. Donna has been a member of the Leonette Foundation since its inception in 1994. The most enjoyable aspect of Board membership is witnessing the quality of life improvements and direct effect the grants have for the children and elderly in the Reno/Tahoe area. She is looking forward to many more active years on the Board as she entrusts the gift of philanthropy to her daughters.

Mrs. Brooke Wickham —Brooke was raised in the Reno/Tahoe area. She graduated from George Whittell High School and attended college at the University of Nevada, Reno. She currently continues to be an active member of the community through volunteering and helping enhance the educational and personal experiences for the youth in the area. Brooke is proud and inspired by the efforts her Great Grandmother, Jane Leonette, made during her lifetime to help others.