The Minnie B. Leonette Family Foundation, commonly referred to as the Leonette Foundation, is a philanthropic organization established in 1994. It was created by the estate plan of Minnie B. Leonette, a longtime resident of Nevada.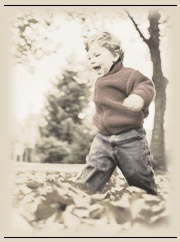 During her lifetime, Mrs. Leonette supported organizations providing medical help and assistance to children and marginalized persons in the community. Mrs. Leonette established the Foundation to encourage inventive solutions to problems unaddressed by public entities in contemporary society.

The Foundation is governed by a board of five directors (one of whom is a member of Mrs. Leonette's family). The Board of Directors meets quarterly to, among other things, evaluate applications for grants and review the performance of previously funded organizations.

The Leonette Foundation does not itself operate programs, but makes grants to private, non-profit organizations and public agencies to carry out projects that will benefit needy children and seniors in Northern Nevada- specifically the Reno, Sparks and Lake Tahoe areas. Grants are typically for one year, with the option for renewal if the project is having a positive impact and making satisfactory progress as determined by the board.